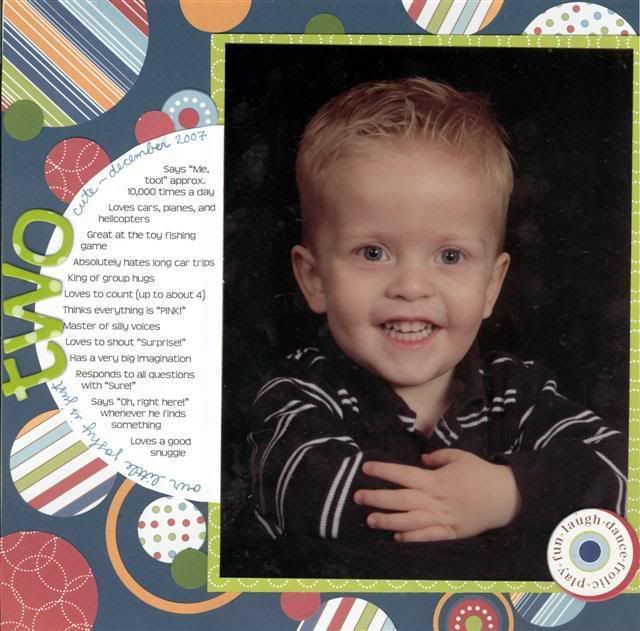 I started planning these layouts right when I had the pictures taken after the boys' birthdays in December but it's taken me this long to make it happen. I'm SO glad I wrote down all the little things I wanted to put on for each of them back then, because they've already changed so much and it's only been a few months! I wanted these to coordinate but be different to reflect each boy's personality. They also fit perfectly with another of
Robyn's
National Scrapbook Day challenges: to make your own background paper.
Here are the details:
All the PP and chipboard is from Scenic Route (LOVE this collection for kid pages!)
For Joshy's page I printed the journaling and circle, then cut it out. I used my Cricut (George cartridge) to cut all the circles, then just fiddled until I liked the way it looked.
Sammy's page is pretty self-explanatory, but the big photo corners are from the Cricut Jasmine cartridge.
TFL, and hope you all enjoyed National Scrapbook Day! And wow, I'm noticing I REALLY need to clean my scanner glass!