I have been busy-busy getting ready for the boutique on Saturday. It's my first try at actually doing something as a Memory Works rep, so I wanted to make it a good one. I chose a few of the collections and tools from the new catalog and decided to show just how many projects you could make with each the thing. Here we go!
From the Cosmo Cricket "Honey Pie" set:
This one also uses a "blackboard" album from Cosmo Cricket, Prima flowers, and "baby" is cut with the Alphalicious cartridge. I did the scallop edge with Threading Water. The inside pages are covered with paper, but no pictures because it's waiting for baby Eliza! (You'll notice this is a common theme with all these girly things.)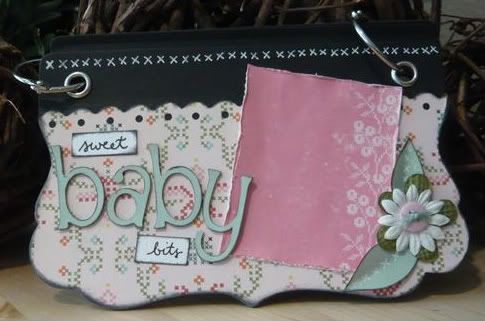 This altered frame is something I made for a challenge at the Cricut SWARM this past weekend. The flowers are from the George cartridge and the swirly thing in the background is from Joys of the Season.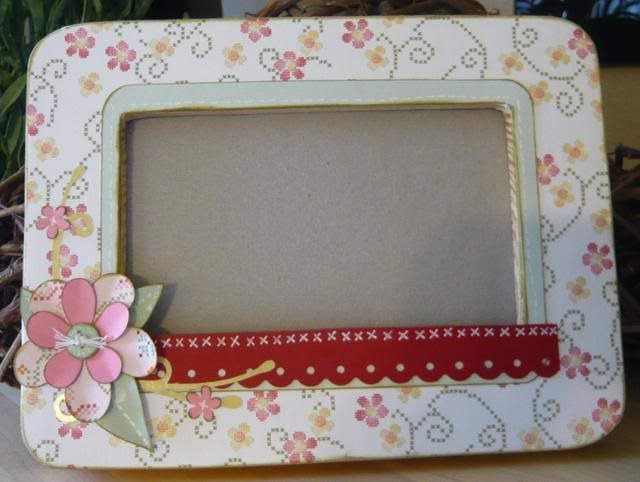 I did this layout at the SWARM as well -- I love it when things come together quickly! I usually don't do layouts before I have pictures to put in them, but I'm sure I'll have lots of material once this baby makes her appearance!
This cute post-it note holder was our make-and-take at the SWARM.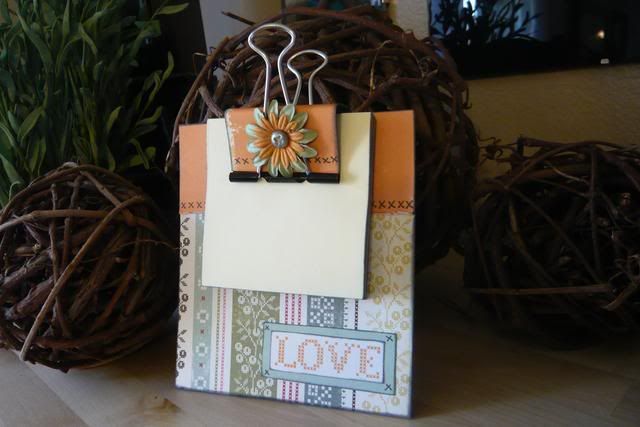 I've posted this card before, but it goes with this set:
The next few projects are from the Cosmo Cricket "Cogsmo" line -- I just love the cute little robots on this paper! I'm still going to make a card or something with this collection.
This mini-album is another "blackboard" album from Cosmo Cricket. I gathered a bunch of fun pictures of the boys together that probably wouldn't have made it into other layouts -- just everyday stuff, but so fun! I cut the letters here from Zooballoo.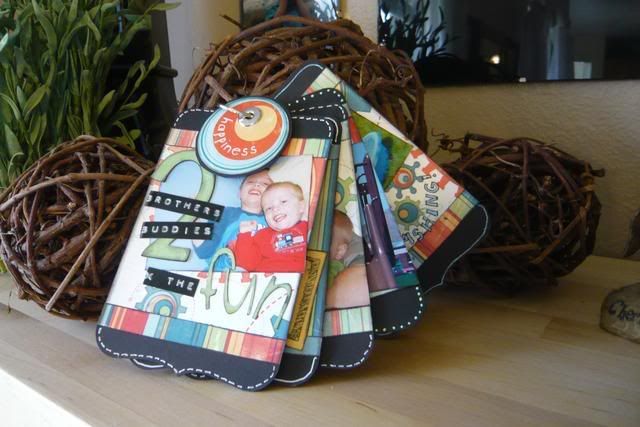 Here's a layout with the same papers, about Sammy's first "book."
And these are from the Autumn Leaves "Cuteworld Girl" set -- I can't even tell you how much I love this paper! So exciting to be able to do all these girly things! I've only used a few sheets from this set so far. I think tonight I'll make a card or two to go along with these.
A baby book for Eliza! I also used WIMG for the flowers, and I drew the little birdie with my pen tablet and cut it out with SCAL. "Eliza" is also done with SCAL.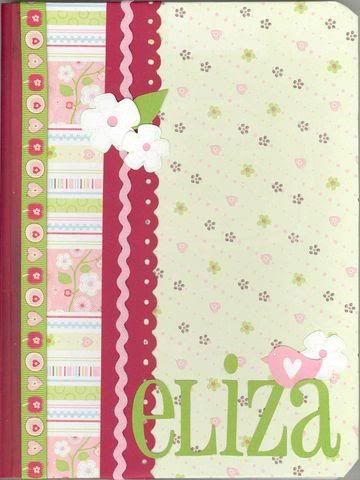 This layout was super quick, very possibly my fastest ever! The big flower came that way in the paper set. I came together so fast, in fact, that I took a few extra minutes to add the new Doodlebug crushed velvet flock to the flower and leaves. It's hard to see here, but it's really cute IRL.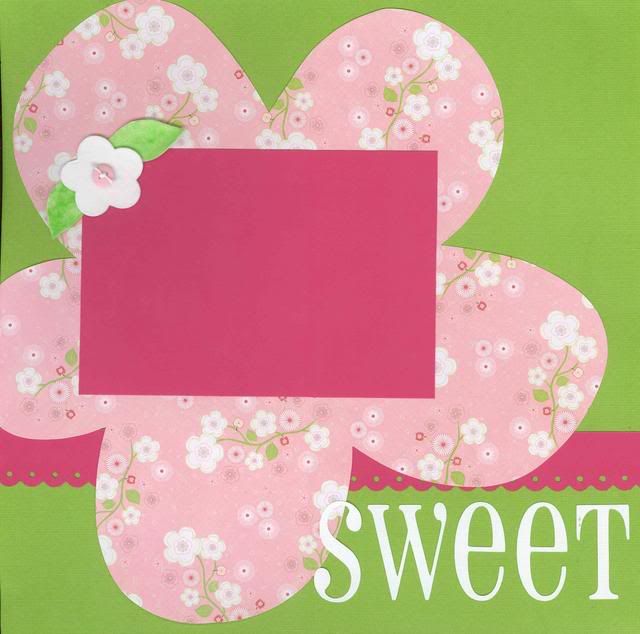 I also altered the front of this American Crafts album: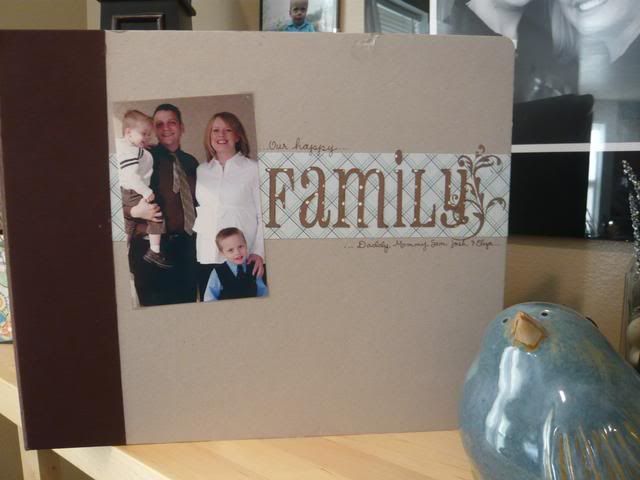 And, last but not least, this is the make-and-take I'll be doing. They'll be able to try two different stamps (both from Autumn Leaves), Primas, and the Cropadile, all things in the catalog. I think I'll ink the edges of the tag. I've never done a make-and-take before, but I wanted to make sure it was something quick and easy. What do you think?