Alright, it's been a couple of weeks now since our sweet little Eliza turned one, but I was holding off posting these projects until I could get her little birthday album finished. I can't believe my baby girl is one already! She is such a little dolly. I really had fun decorating and getting ready for her birthday -- it's just delightful having a girl to papercraft for!
I decided to go with a garden theme for the party, and I found this ultra-adorable "Girl Friday" collection from Cosmo Cricket. I used it to make this invitation for her party: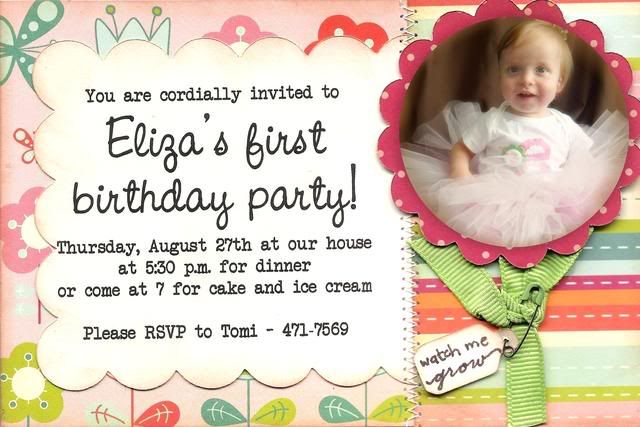 I even used my Cricut to cut out the little "e" applique for the onesie she's wearing! It was really easy -- if you haven't tried it yet, do a YouTube search for Cricut fabric and there are several good tutorials.
Then I went to town on some fun decorations. I made this banner using the Celebrations, Alphalicious, Home Decor, and Walk in My Garden Cricut cartridges, as well as a cute felt flower from Fancy Pants: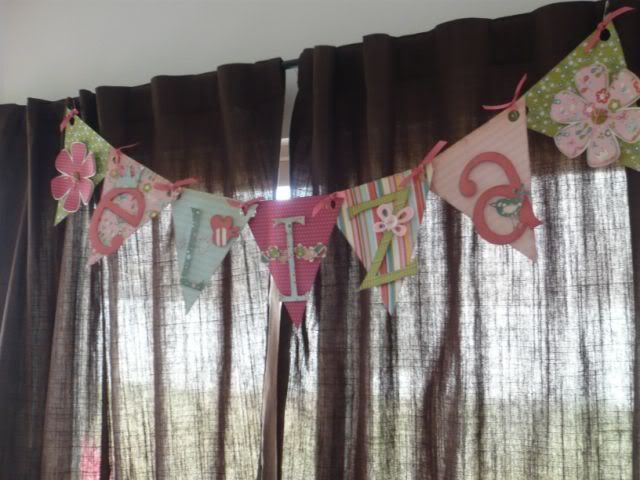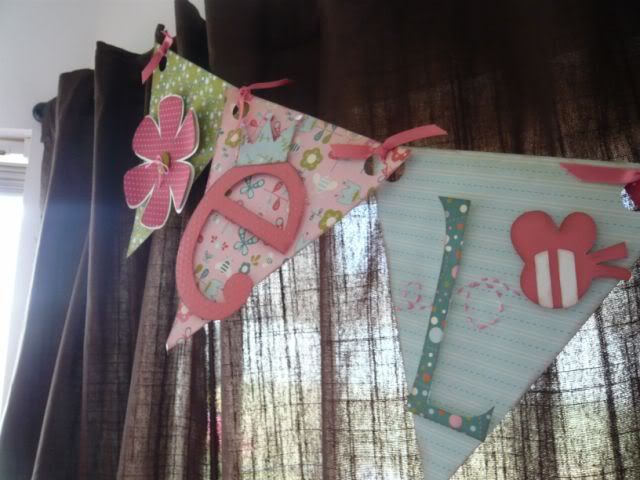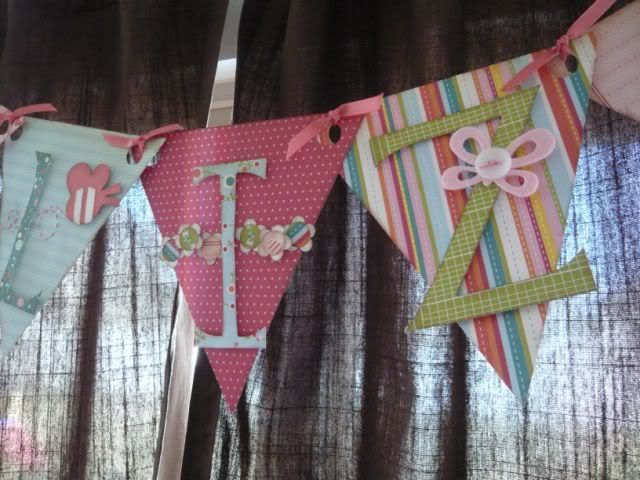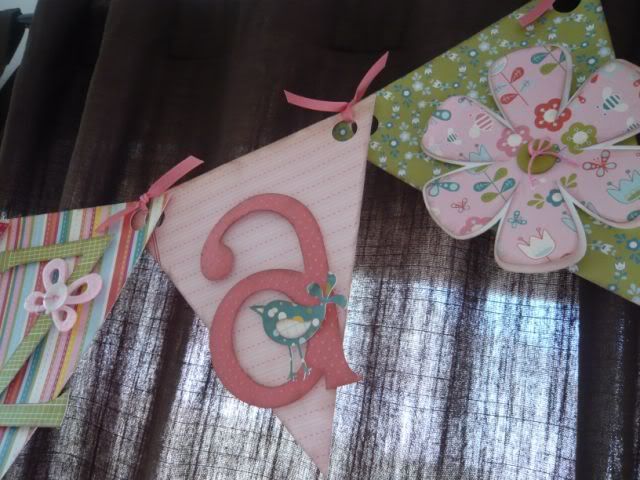 And these very fancy-looking but very quick-and-cheap-and-easy (my favorite combination!) tissue paper flowers using
a tutorial
from good ol' Martha Stewart:
I loved the banner and flower-poofs so much that they are now hanging in Eliza's room, and I think I may re-do the whole thing based on them! Yes, I know I'm hopeless...
My awesome cake decorator sister Amy came over and helped me make gum paste flowers to top the cupcakes for this cupcake tower. The pics do not do this one justice -- they were so stinkin' adorable.
I started this little album before the party and had everyone who came write a little note to Eliza. Afterwards I put in some pages with the pictures from the party and some with the portraits I took for her birthday. I got the little green album from Target for $1! I used that same Cosmo Cricket paper, and I used my SU scallop edge punch to add a scalloped border to each of the pages. This started out being more functional that decorative, because the pages were 6 1/2" wide and I was being economical with my paper, but I love the effect.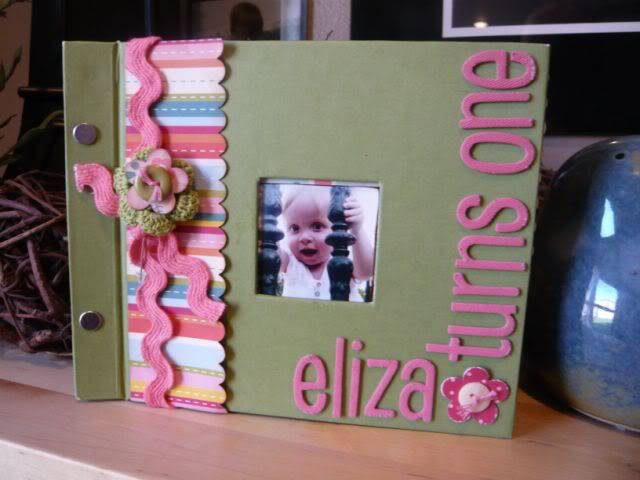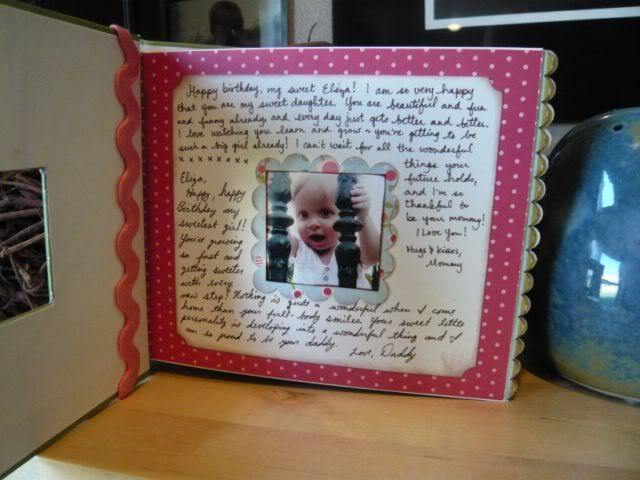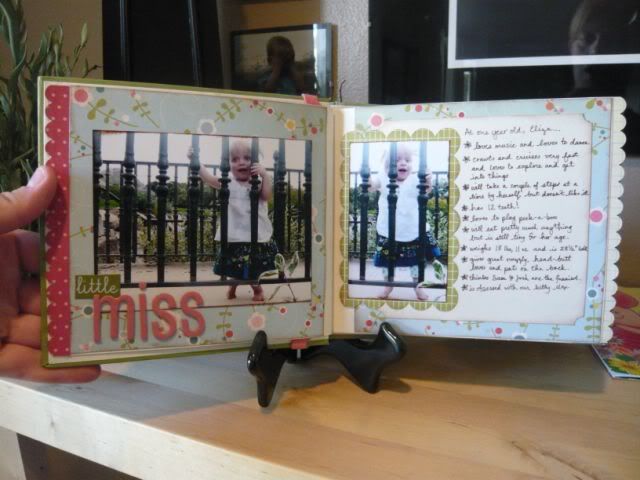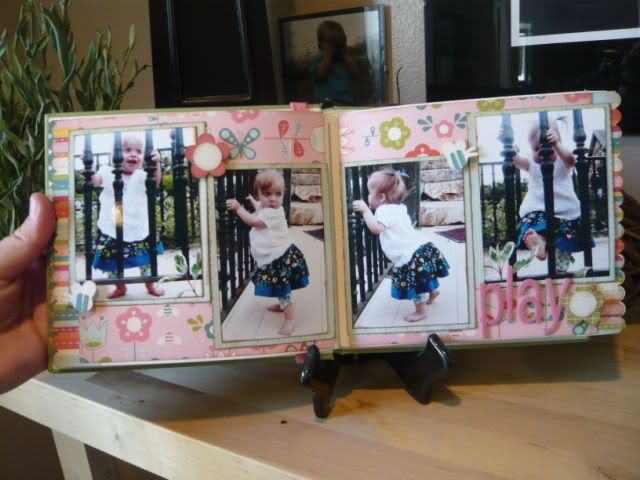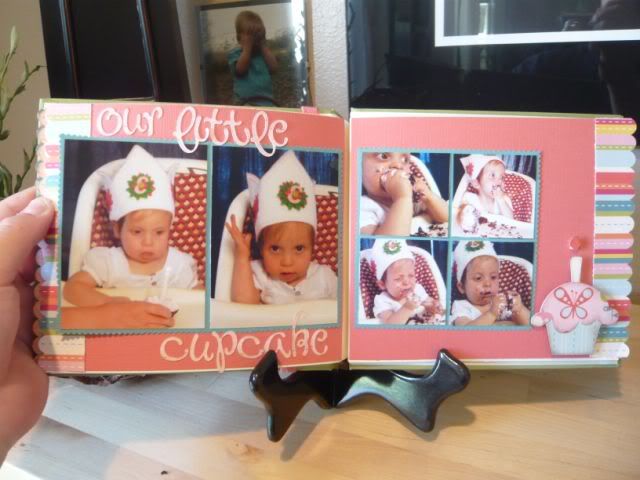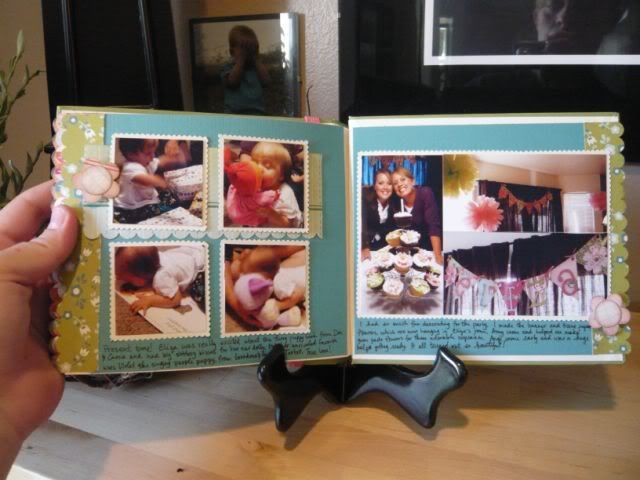 Phew! Thanks for hanging in there through all these pictures! I had a ton of fun with all these projects. So fun to spoil my baby girl!