This last week has been just crazy busy for me. My hubby's family was here over the weekend for a special family event -- Eliza's baby blessing! For that reason I have not had a lot of crafting time, but I did want to get some pages done for the album I do for my mother-in-law. They live in Washington and don't get to see us as much as they'd like, so I do a monthly layout with my favorite pics and send it to her. Well, that's how it's supposed to work in theory. The truth is I hadn't done a single layout for this year, but I figured now would be a good time! I got February - June finished, and here they are! I do this album almost entirely digitally, and nearly all of these use kits from
Shabby Princess.
You can see a larger version by clicking on any of the layouts. TFL!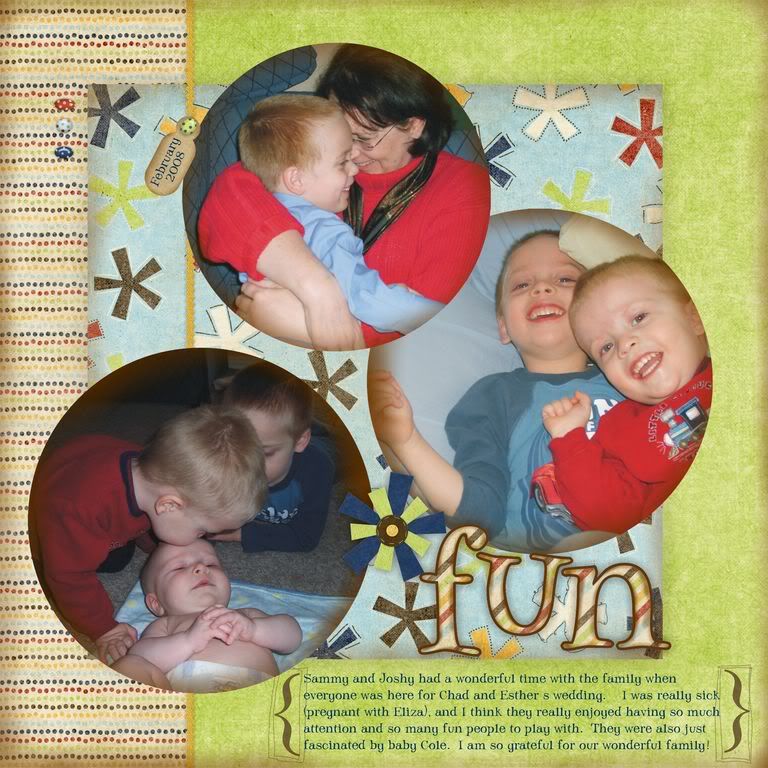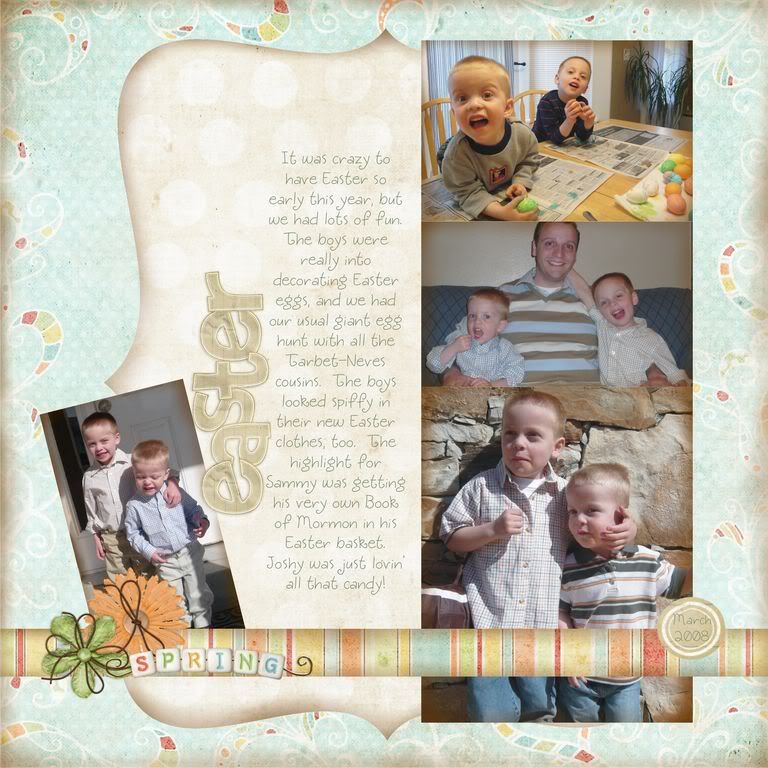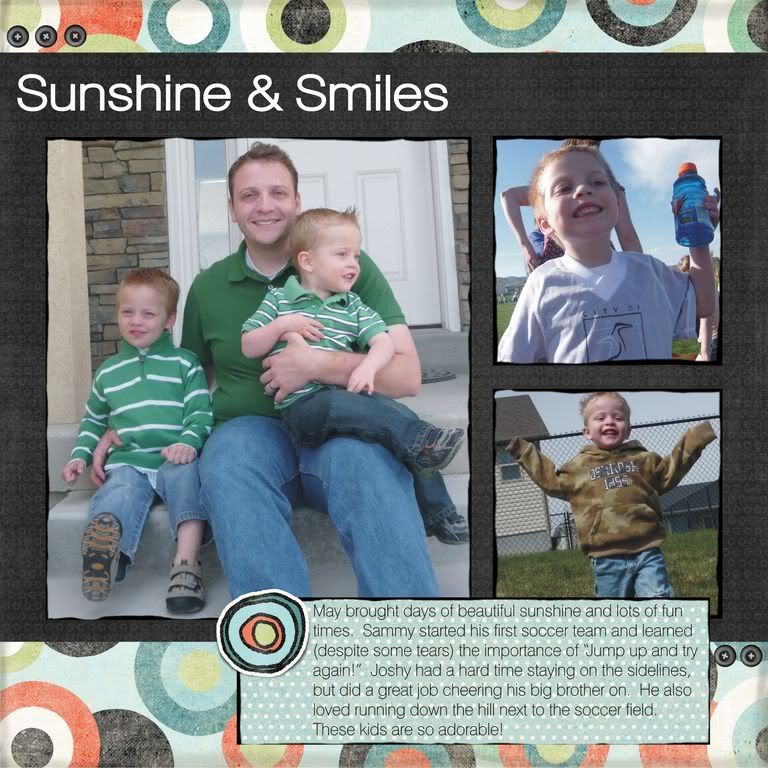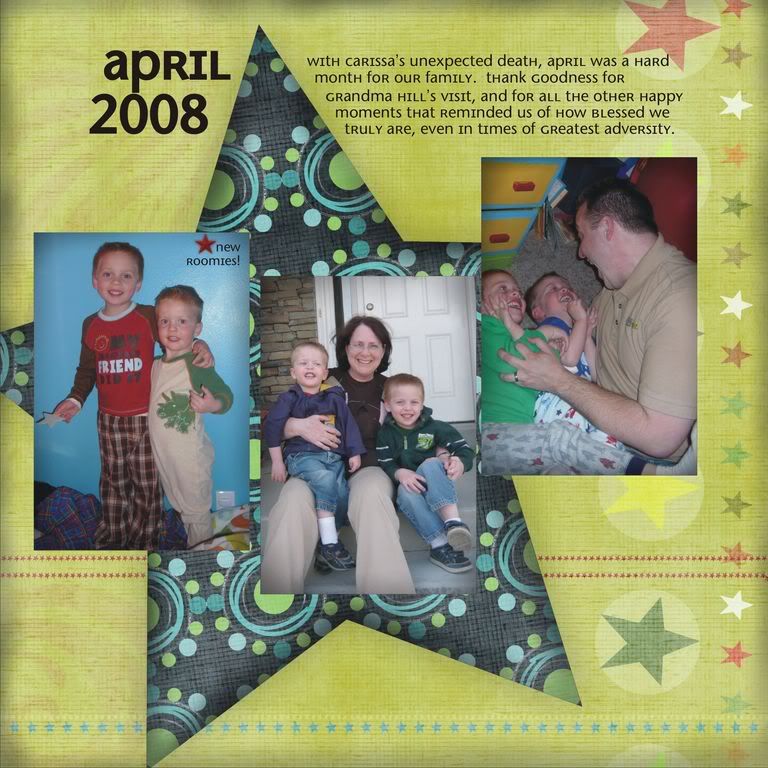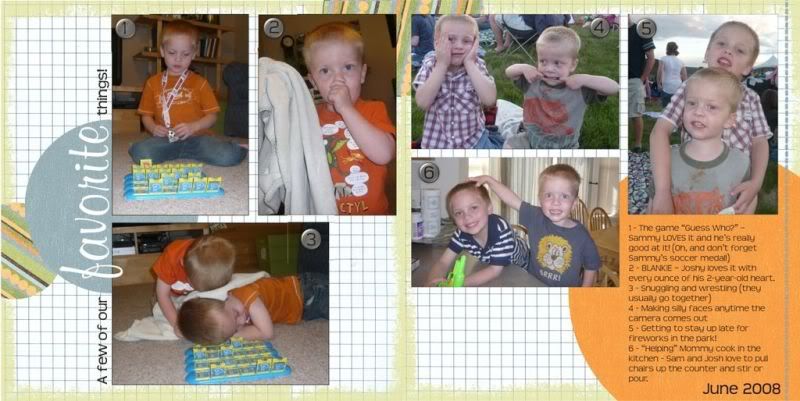 This one use "grunge graph paper" and the Buddy Boy kit from Jenny Papai, which I'm about 78% sure came from
Polka Dot Potato.