I've been working on several different projects at once over the past couple weeks (translated, that means: my office is a complete disaster area). But at least I've got some fun things to show for it!
This project was a new one for me -- a local store was having a charity auction of decorated paper lanterns, and I made this one to contribute. It started out black, but I just wasn't feeling it, so I decided to go with a Thanksgiving-type theme. I painted it green, painted on the flourishes, and added flowers (cut with my Cricut) and ribbon. I then made these thank you cards to go with it -- I thought they'd make a nice card for Thanksgiving.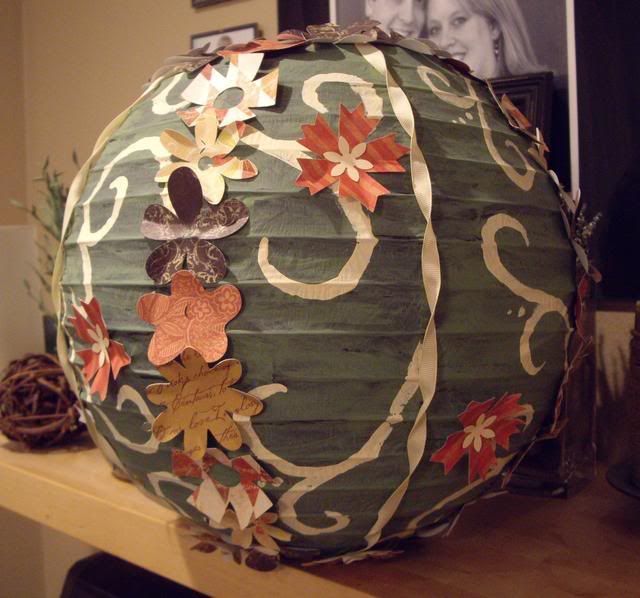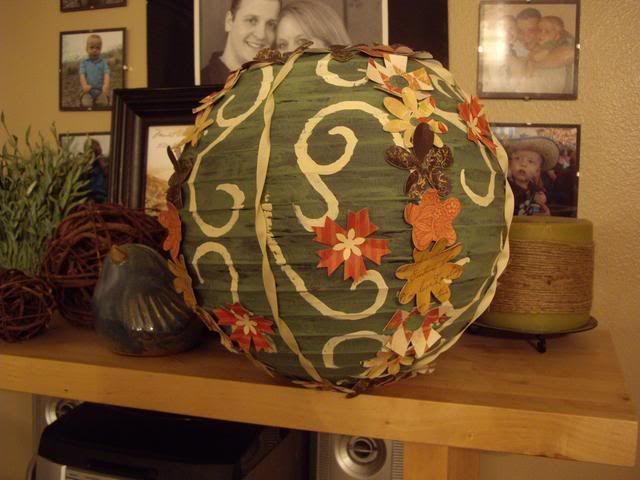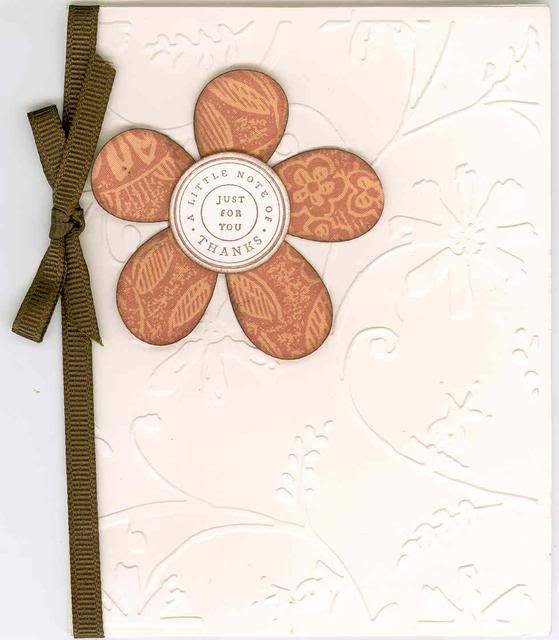 These next few layouts are my most recent forays into digi-scrapping. They're for the books I make for my mom and MIL (I'm supposed to do a layout every month, but I keep getting behind!).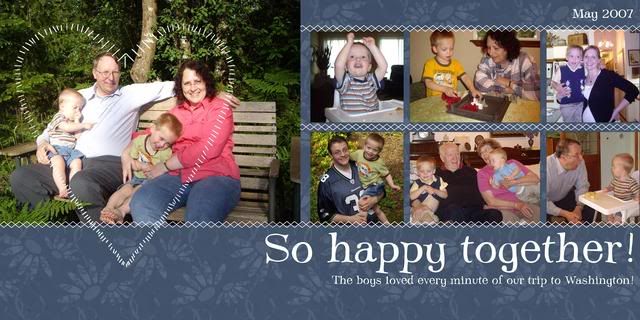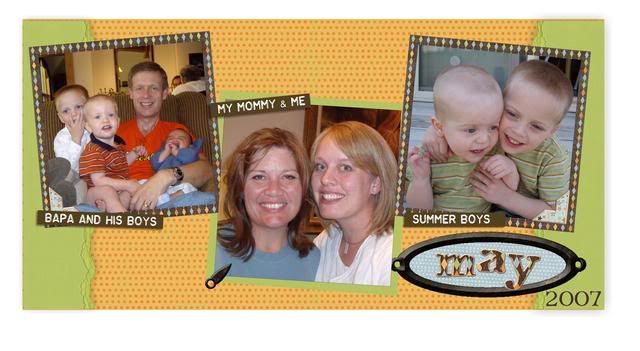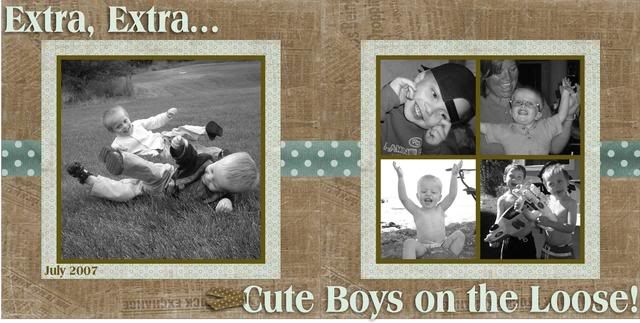 This one is my November layout for my weight-loss album. I love this 6x6 album -- I get to use all my fun digi-kits and they're quick to put together! This totally fab free kit is from Shabby Princess -- see link at left!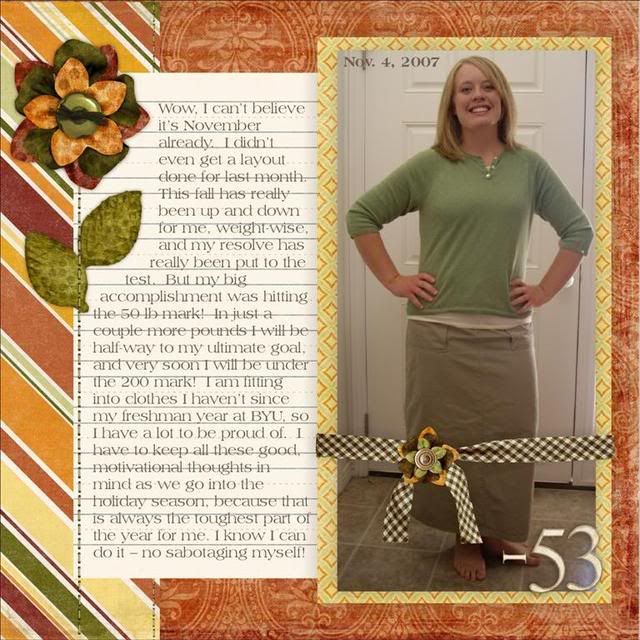 Next, here are a bunch of cards I made experimenting with my new Cricut Colors pens. They are pens that fit into the Cricut instead the blade, so you can draw the images instead of cutting them out: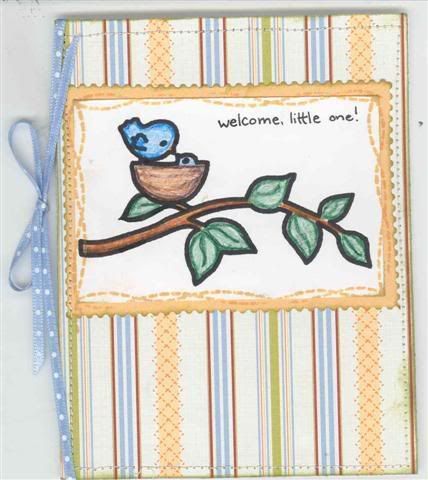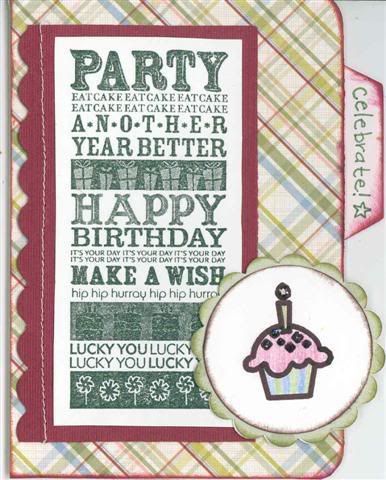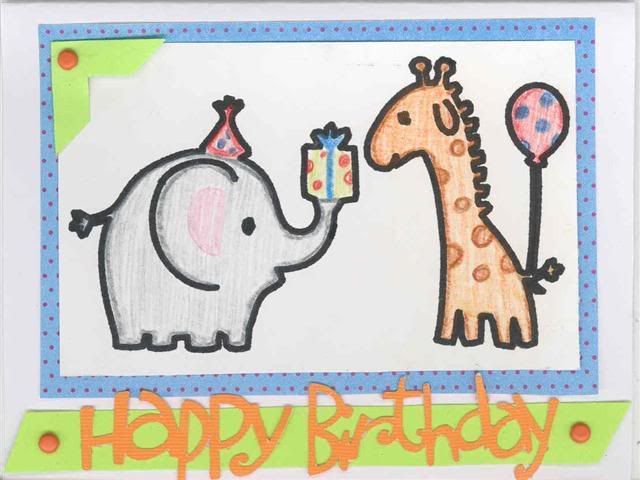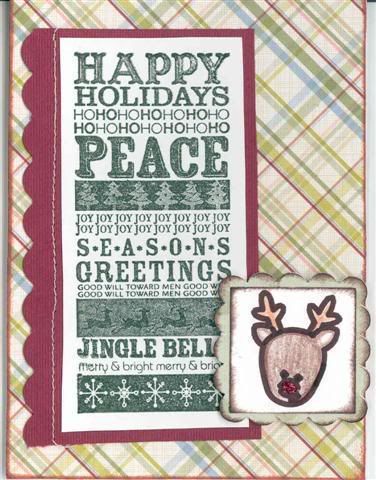 And last but not least (thanks if you've hung in this long!), here are a couple of layouts I finally did! I've been working on cards and gifts so much I haven't had a chanch to do any layouts for quite a while.
This one is my cute boys playing together -- I LOVE this pic!
OUT FOR PUBLICATION
And here is me and my cute hubby, out on the town in Seattle! This one was for a BBTB challenge, to use the & from George. See the other really cool projects at http://regina-bittenbythebug.blogspot.com.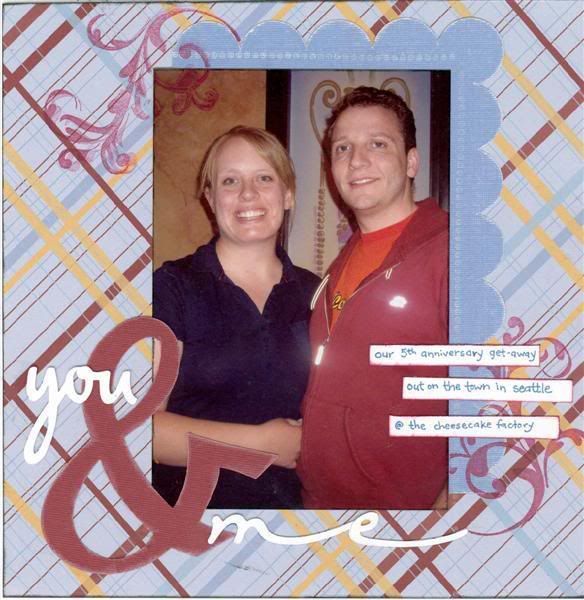 TFL!