Well, I'm halfway through the month of October and I haven't spent a penny on supplies. Whew! It gets easier as I get out of the habit of checking all the ads and surfing the great shopping sites.
The best part about it is that I've still been having lots of fun creating stuff! Here is a layout I made for my album about my hubby and me. I just took this picture off the wall and decided it needed to be scrapped ASAP so I didn't forget about it, because it's such a fun memory. I haven't been a huge fan of this paper, but it worked just perfectly with the crazy striped shirt I'm wearing. This PP is from DCWV, and the circles and paperclip were cut with the Cricut (George and Fab Fins carts). The big eyelet is from We R Memory Keepers, and the definition strip is from Memory Works.
Part of my "use what you have" quest is to really use up all I have, so after I finished the layout I made some quick cards with the scraps. I was able to get 3 cards AND that layout out of this single piece of PP and a couple sheets of cardstock. Not bad! This "u" stamp is from Pebbles, Inc.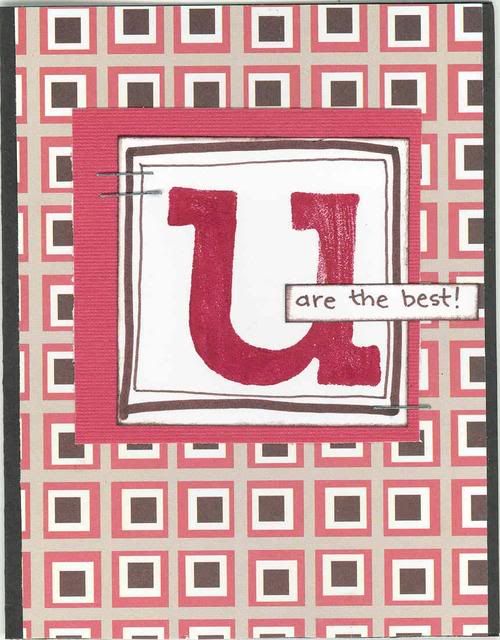 Here are a few of the cards I've worked on over the past couple of weeks. As you can see, I'm still obsessed with scallops! I've created nearly all these scallops with the Coluzzle circle template -- I LOVE doing that!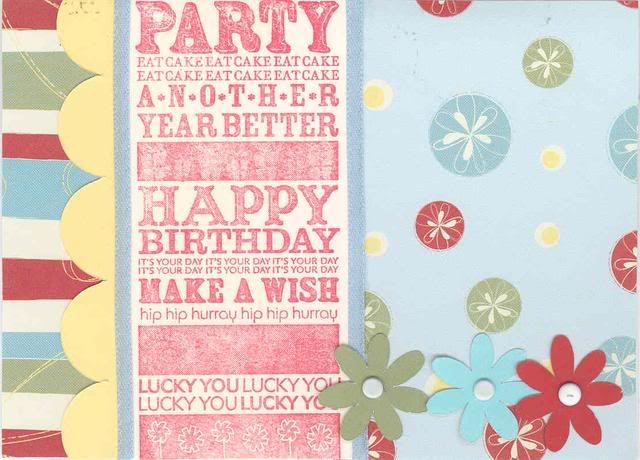 This one uses an adorable Stampin' Up stamp and some great paper from CTMH. The little flowers are cut with the George cartridge. After I scanned it, I thought it was missing something and I went back and sprayed the whole card with glimmer mist -- very cute touch.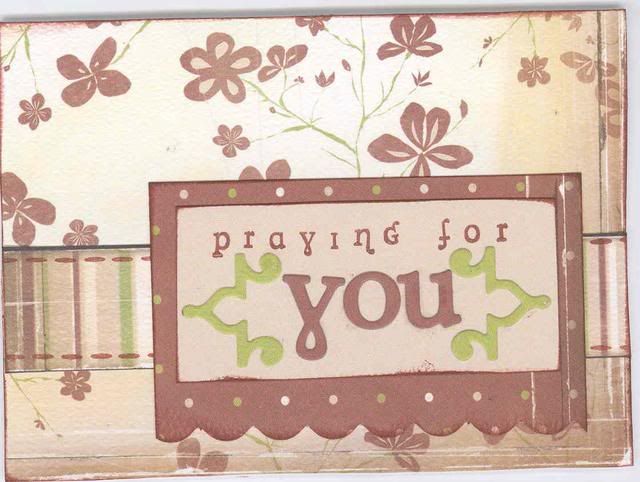 This one is for one of our employees whose cancer has returned. I did these scallops with my corner rounder. The paper is Crate Paper, and the letter stamps and cuts are from the Quickutz Sophisticate set, which I got for $30 at the Scrapbook Expo (score!).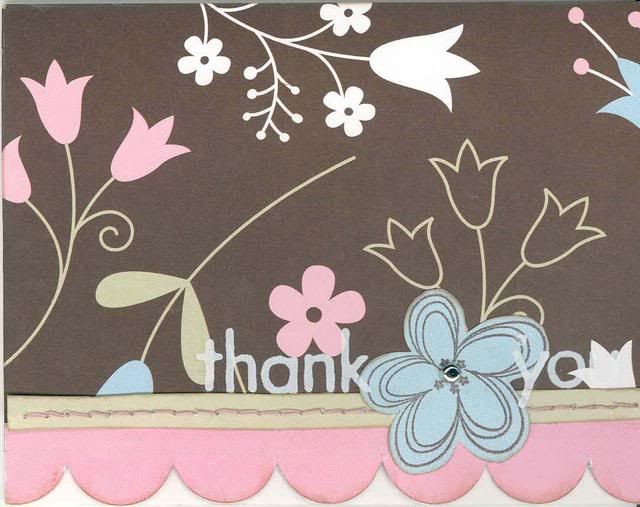 This is another one I made at the expo -- I love this Treehouse Designs paper. The flower is an Autumn Leaves stamp. I used my Cutterbee stitchng piercer to make the holes for the stitching -- just love those things! The rub-ons are from Making Memories.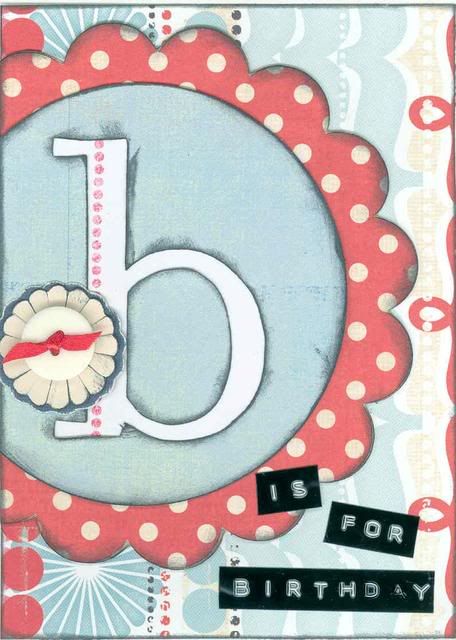 This is one I made for Regina's BBTB blog (http://regina-bittenbythebug.blogspot.com) -- the challenge this week was using the scallop shapes on the Mini-Monograms cartridge. Right up my alley! I just love this totally fab paper from Sassafrass Lass, too. I also used a Sassafrass Lass stamp to do the dots inside b, and a dymo labeler for "is for birthday."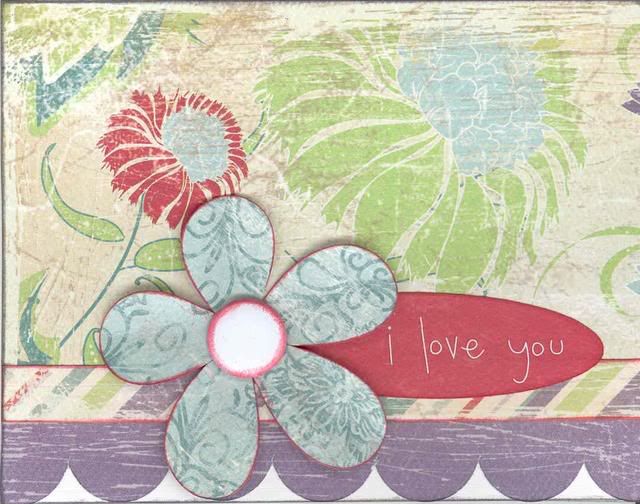 I made this one at the expo, too -- I just totally fell in love with this Crate Paper doing a make-and-take with it at the expo, so I had to buy some to play with. More scallops, of course, and a flower and oval from the Cricut George cartridge. This rub-on is by Pebbles, Inc., and the giant brad is from We R Memory Keepers.
And last but not least!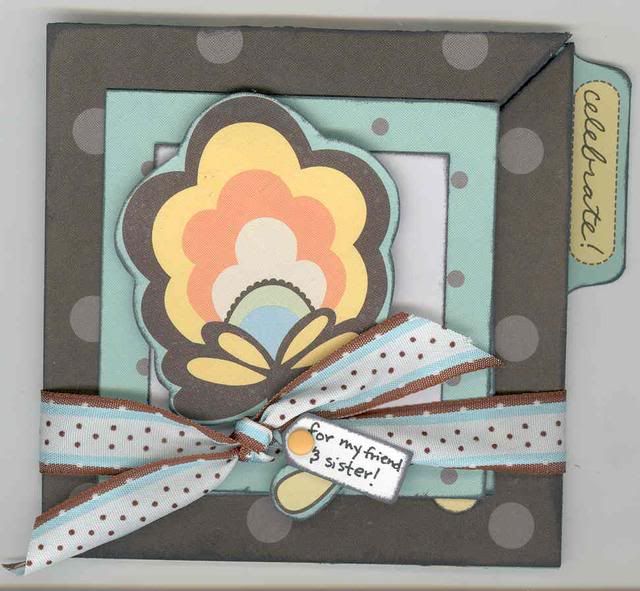 If you'd like instuctions on how to make this cool folding card, check out this link:
http://www.cricut.com/messageboard/tm.aspx?m=1154158
Thanks for looking!