I first pulled out this paper to make this accordian album for my Grandpa, commemoration the big get-together we had for his 76th birthday. I had 2 sheets of each pattern (stripes and polka dots), and I had so much left over I decided to use it for cards as well! Even still, I have enough left over for an 8x8 layout, at least. You can really make a little go a long way when you're scrapping! This pp is from Wild Asparagus, and the pre-made album is from DCWV.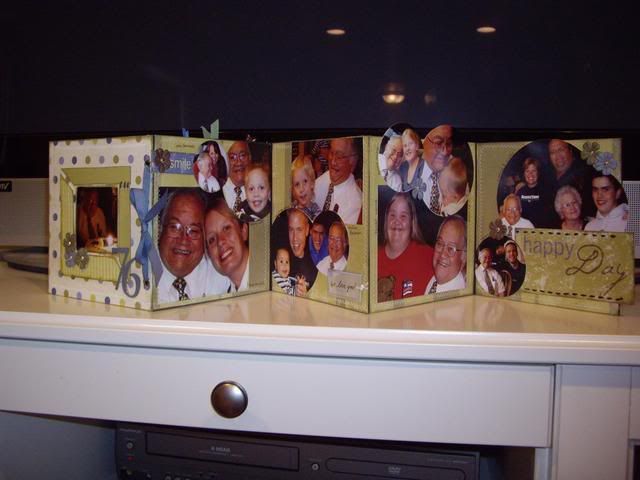 This fun Donald card is for the little son of a friend of my aunt's who is undergoing major surgery tomorrow. He LOVES Donald Duck. I was happy to have an opportunity to use my Disney cartridge again, and Sammy had a blast putting this card together with me. I'm definitely going to let him help me put together an autograph book for our trip to Disneyland in a few weeks!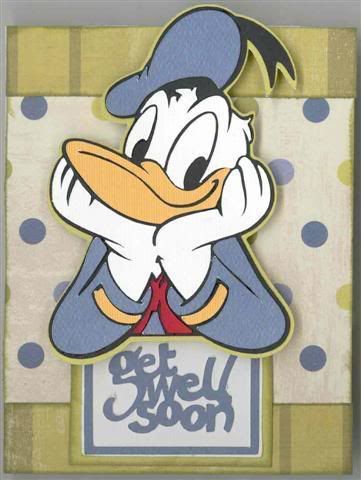 I really don't like this last card much, but I thought I'd include it since I'm talking about how many projects you can get out of just a few supplies. This is a super quick card for a guy.