So, some blessed person over on the Cricut MB posted about Oh My Crafts having a close-out on some of their fancy idea books. I love the Paper Trends books, but they're usually pretty pricey, so I was stoked to find them for $1.49 each! I've been having all sorts of fun poring over them. I saw a project made with this technique I knew I had to try it out immediately! (The creator of the original project was Betsy Veldman.) I cut 4 circles with George, going from 3" down to 1 1/2" and glued them together in the centers. I then sewed 3 lines intersecting the circle and cut out the petal shapes around the stitched lines. Then you bend the petals up and ink them. Isn't it cool? PP, velvet ric-rac and Friendship tag are from Making Memories. TFL!
Oh, and since I got all these supplies at Making Memories' warehouse sale for next to nothing, maybe I should call this card my homage to "creating for peanuts!"
I had so much fun with this card that I had to make another! Actually, what really motivated me was people's questions about the technique, so I made this one and took pictures of each step. Here is the link to those instructions, if you're interested: http://www.cricut.com/messageboard/tm.aspx?m=1062267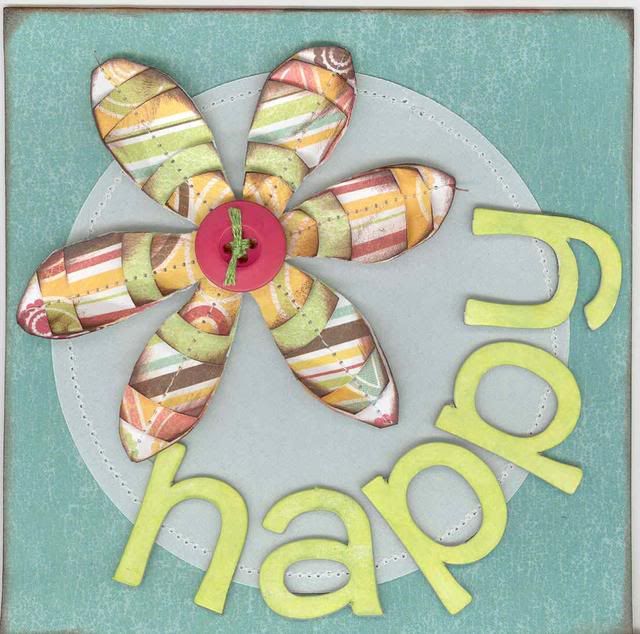 This card uses We R Memory Keepers PP and Scenic Route chipboard, which I colored with cat's eye chalk ink (I love that stuff!).